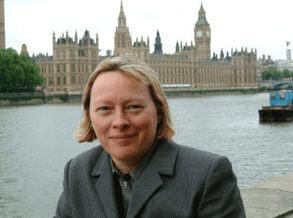 Mr Speaker,
In 1985 the Tory Government completely deregulated all bus services outside London. This policy failed to achieve all of its stated objectives which were to reverse the decline in passenger numbers, to reduce fares and to reduce public subsidy. In fact in the past 18 years the opposite has happened.
Bus deregulation in Wallasey has caused lower quality and lower reliability, higher fares and a worse service. Three years ago just as the Labour Government were calling for a more integrated transport system and providing generous amounts of public money to pay for it, Arriva Merseyside, the main bus operator in my constituency, decided that it would not integrate bus services but that it would actually disintegrate them instead. It prevented all the buses taking my often elderly constituents through the Mersey tunnels to Lime St station or the intercity bus station, from actually running to the stations themselves. Instead Arriva stopped them before they got to Queens Square in Liverpool. This left those wishing to make major transport connections having to get off and struggle up a hill with their luggage to get to the intercity connections.
Three hundred people turned up to an evening meeting I called to protest against this and managers at Arriva explained that they had taken the decision in order to prevent the traffic commissioners fining them for late running. Buses were getting delayed in traffic round Queens Square and so they decided to minimise their liability to fines by stopping the tunnel buses short of all mainline stations. Those attending the meeting said it would have had twice as many people at it if they had been confident that they could get a bus home afterwards! I will never forget one man who was a wheelchair user. He had travelled in his electric wheelchair across the docks from Birkenhead to attend and had been refused access to several buses on the way because the drivers would not get out in order to operate the lift mechanism. He had no idea how he would get home again that night.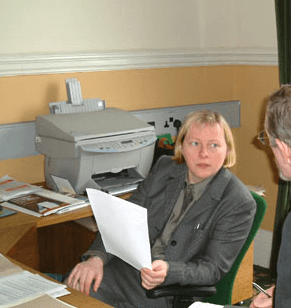 More recently Arriva have been at it again. They have just ceased running the 405, 406 the 407 and the 408 which ran between Birkenhead and New Brighton via Leasowe and Moreton. This cut completely the direct bus links between two parts of Wallasey and caused an outcry which was taken up by the Wallasey News on its front page. Both the Wallasey News and I were inundated with complaints about this decision as were local councillors, especially Ron Abbey, Wirral council's representative on the Passenger Transport Authority. We held a meeting at the Town Hall on 9th October attended by close to 100 angry passengers at which Arriva managers emphasised over and over again that they were commercial operators whose main motive was to make a profit. They were not looking at the viability of the network or the need for people to be able to shop or go to work on public transport; they were only concerned with their own profitability.
The outcry was so great that they reinstated a small single decker bus on a trial basis to replace these four services. But it only runs once an hour and does not operate in the evenings or on Sunday. With such a restricted timetable, there is very little chance that it will be used enough to survive.
In making these arbitrary changes Arriva have ensured that there is now no direct bus service from Moreton and Leasowe to the Asda store in Liscard which is the only major supermarket in the constituency. Those wishing to shop at the store now face a twenty minute walk from the centre of Liscard with a much harder return journey carrying the shopping. Those of my constituents who live on the Millhouse estate in Moreton now have to walk a mile to even get to the nearest bus stop. Arriva's disgraceful decision to break the established link between Moreton, Leasowe and New Brighton also meant that Merseytravel had to find an extra £135,000 every year to enable some of my younger constituents to get to school. At the other end of the age spectrum there are an above average number of pensioners in Wallasey and access to private cars is below average, yet the bus service is costing us all more and getting worse.